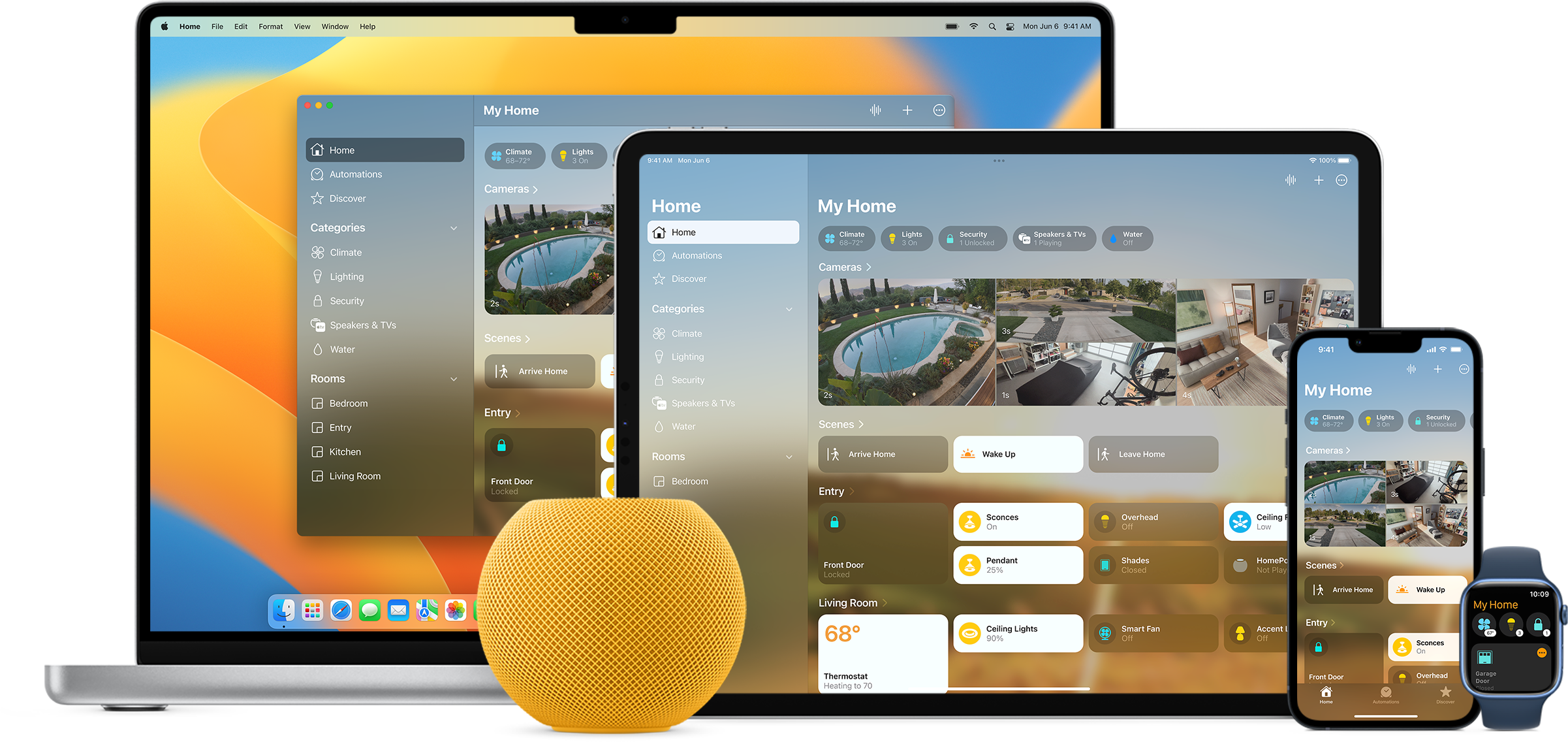 Homebridge integrates smart home devices that do not natively support Apple HomeKit
Bridge HomeKit support where there is no other option(s). Link: https://homebridge.io/
Homebridge integrates devices with Apple Home aka HomeKit.
Homebridge provides a framework to integrate smart home devices that do not natively support HomeKit into Apple home. There are over 2,000 Homebridge plugins supporting thousands of different smart accessories. Link to start: https://github.com/homebridge/homebridge
Control your smart devices
Use your iPhone, iPad, Apple Watch, and Mac to control your Homebridge accessories and setup automations.
Control your devices using the app you choose, such as the Apple Home App, Eve for HomeKit or any of the other 3rd party HomeKit apps.
You can also control your accessories using your voice via Siri:
"Hey Siri, Turn off the lights downstairs."
"Hey Siri, Set the temperature to 20 degrees."
"Hey Siri, Are the lights on downstairs?"
"Turn off the fan in the living room."
With the addition of a home hub (AppleTV, HomePod or iPad) you can create powerful automations and securely control your devices even when you're not at home.
Some of the most popular plugins include:
ADT
Ring
Nest & Nest Cameras
TP-Link Kasa Smart Home
Hue / deCONZ (Zigbee)
Belkin Wemo
myQ
UniFi Protect